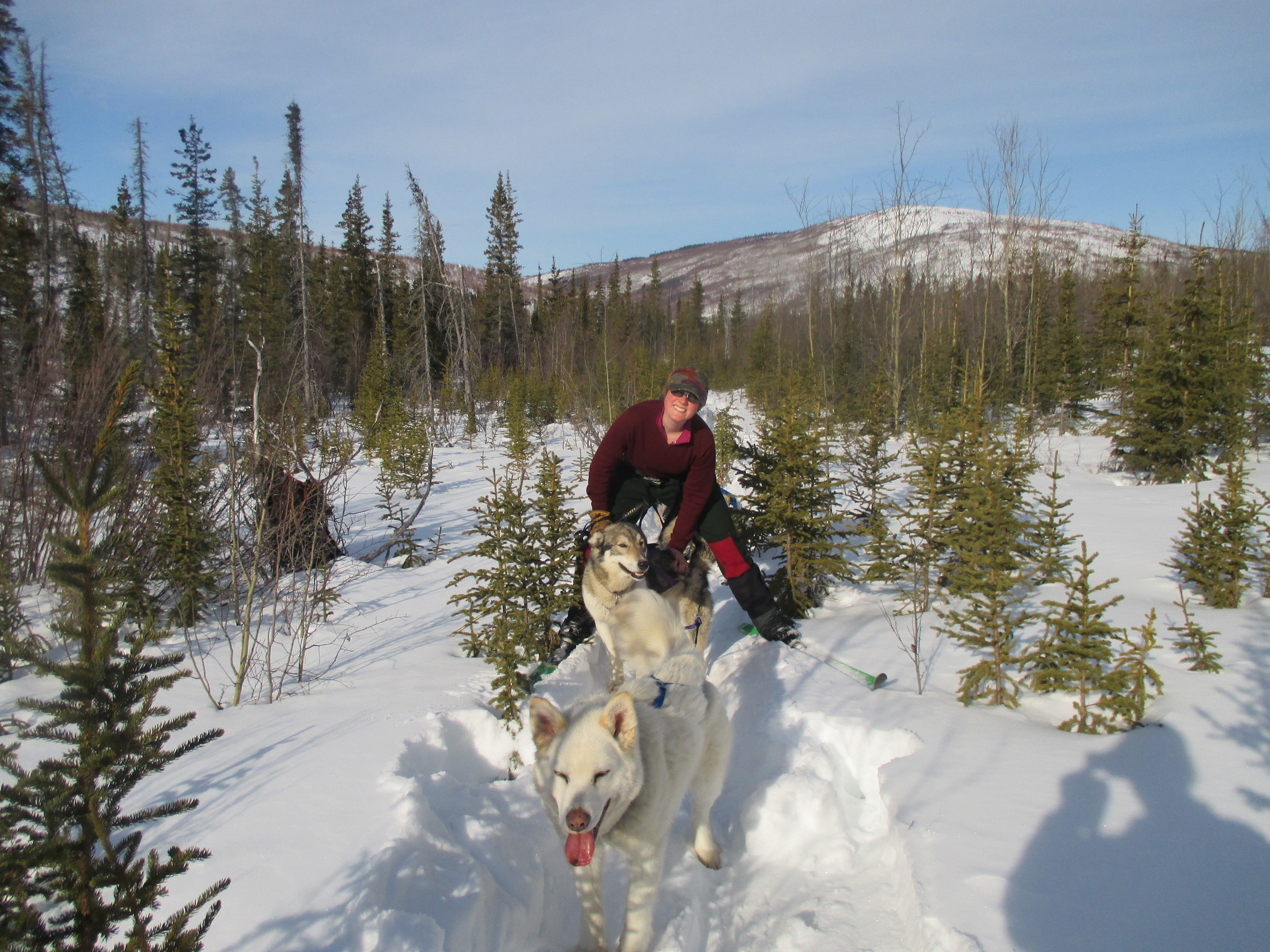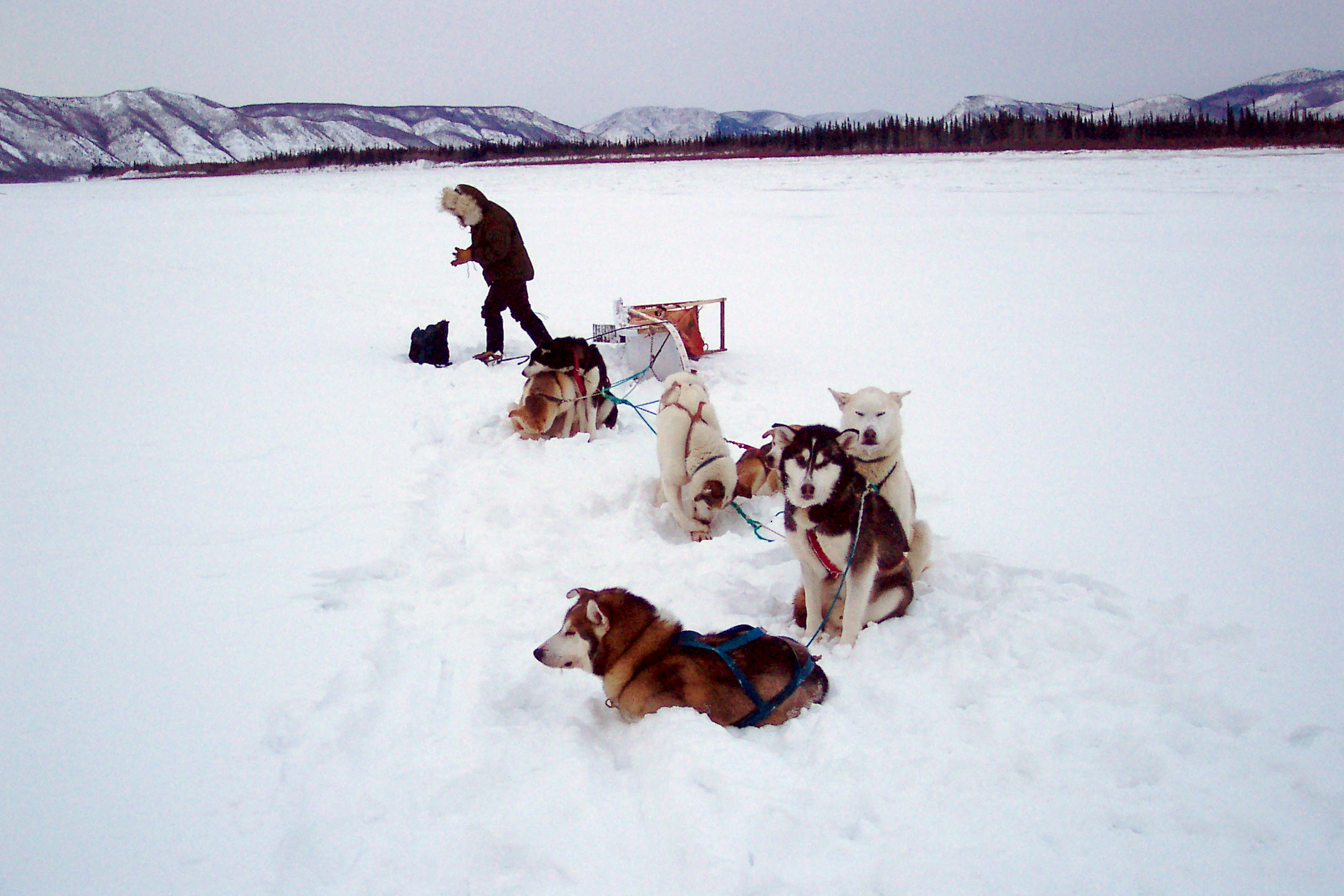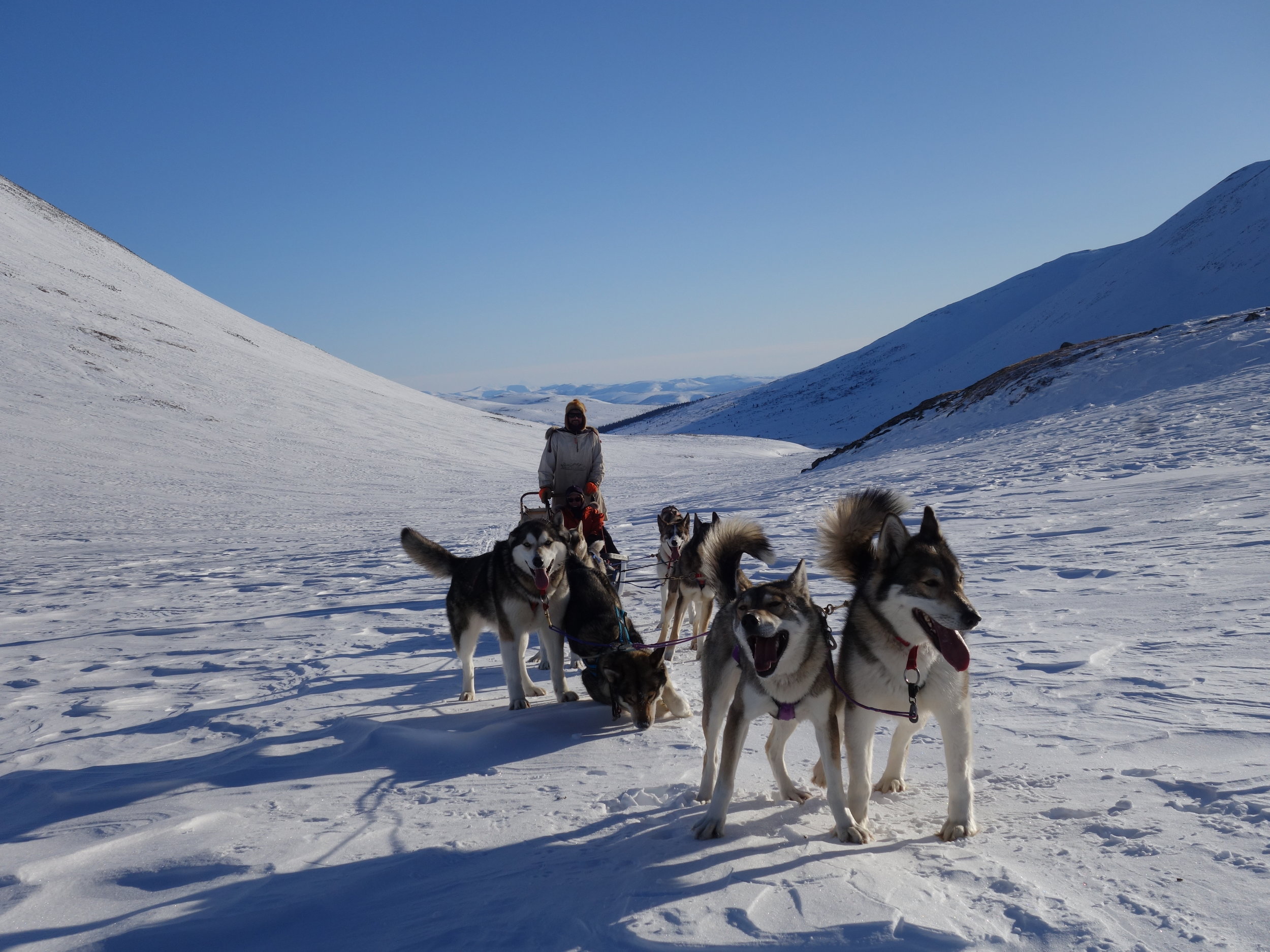 On the trail!
There is nothing more exhilarating than moving through winter landscapes.
As the miles slide by, so do your worries and your body relaxes into the rhythm of gliding.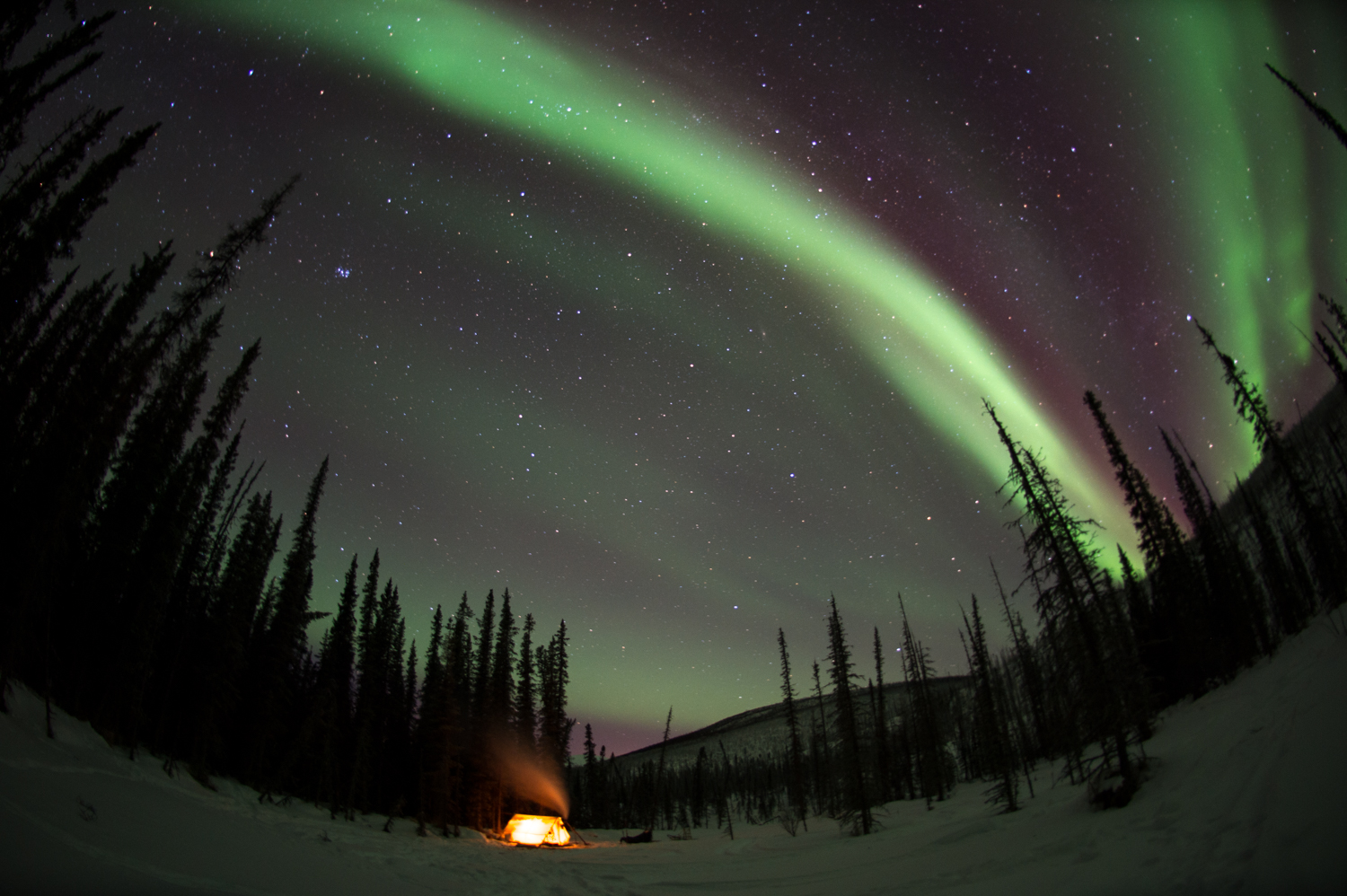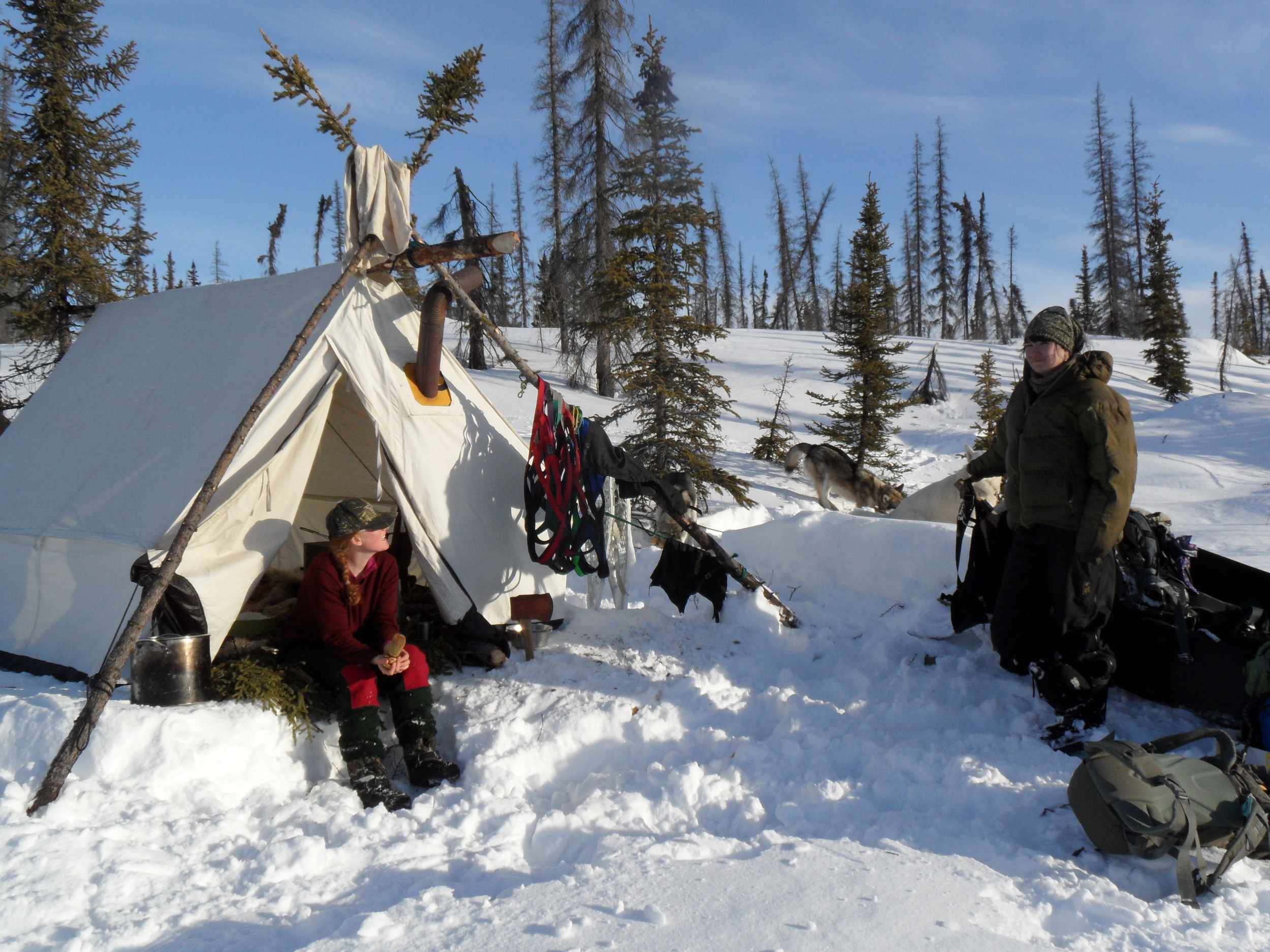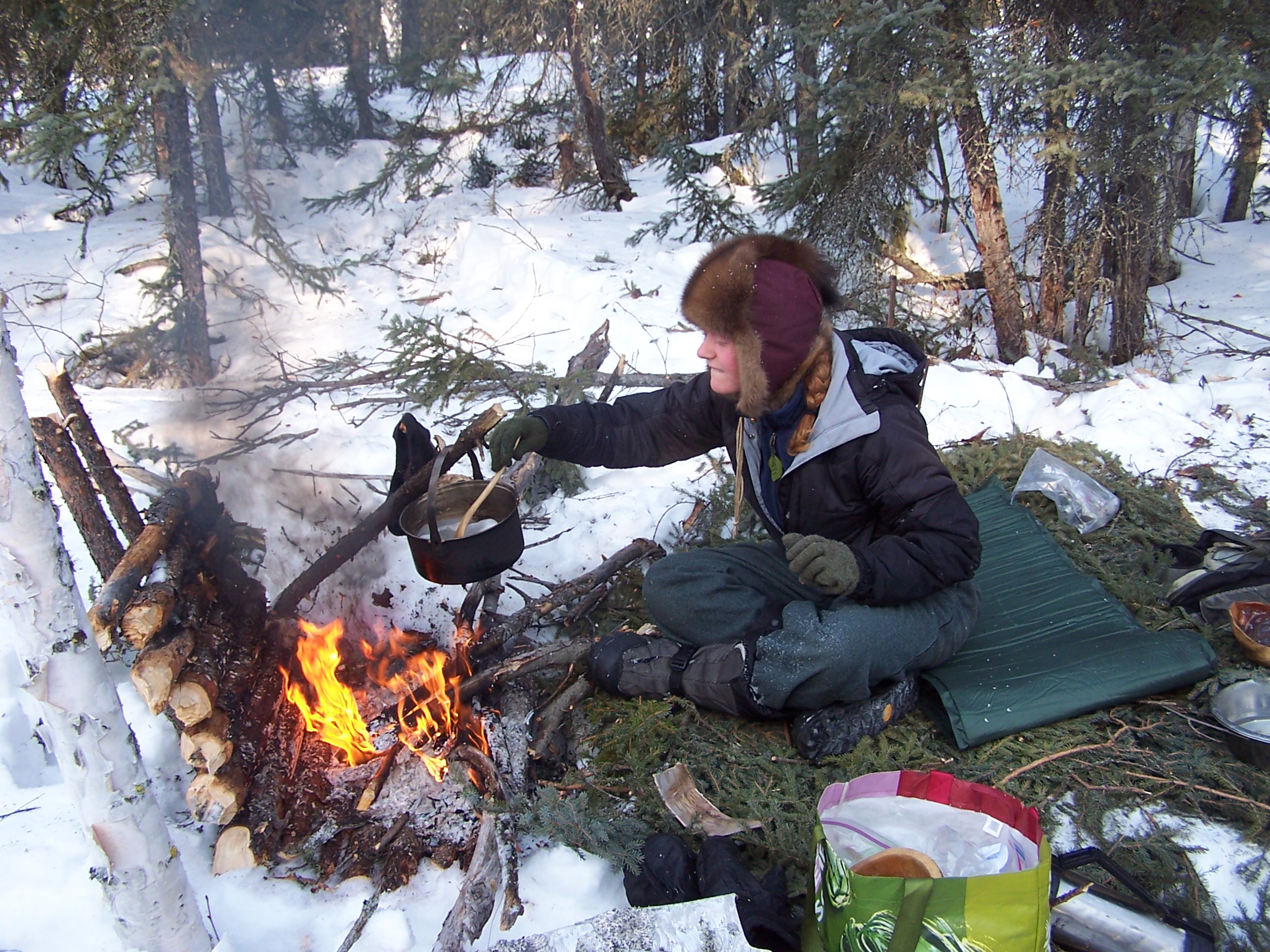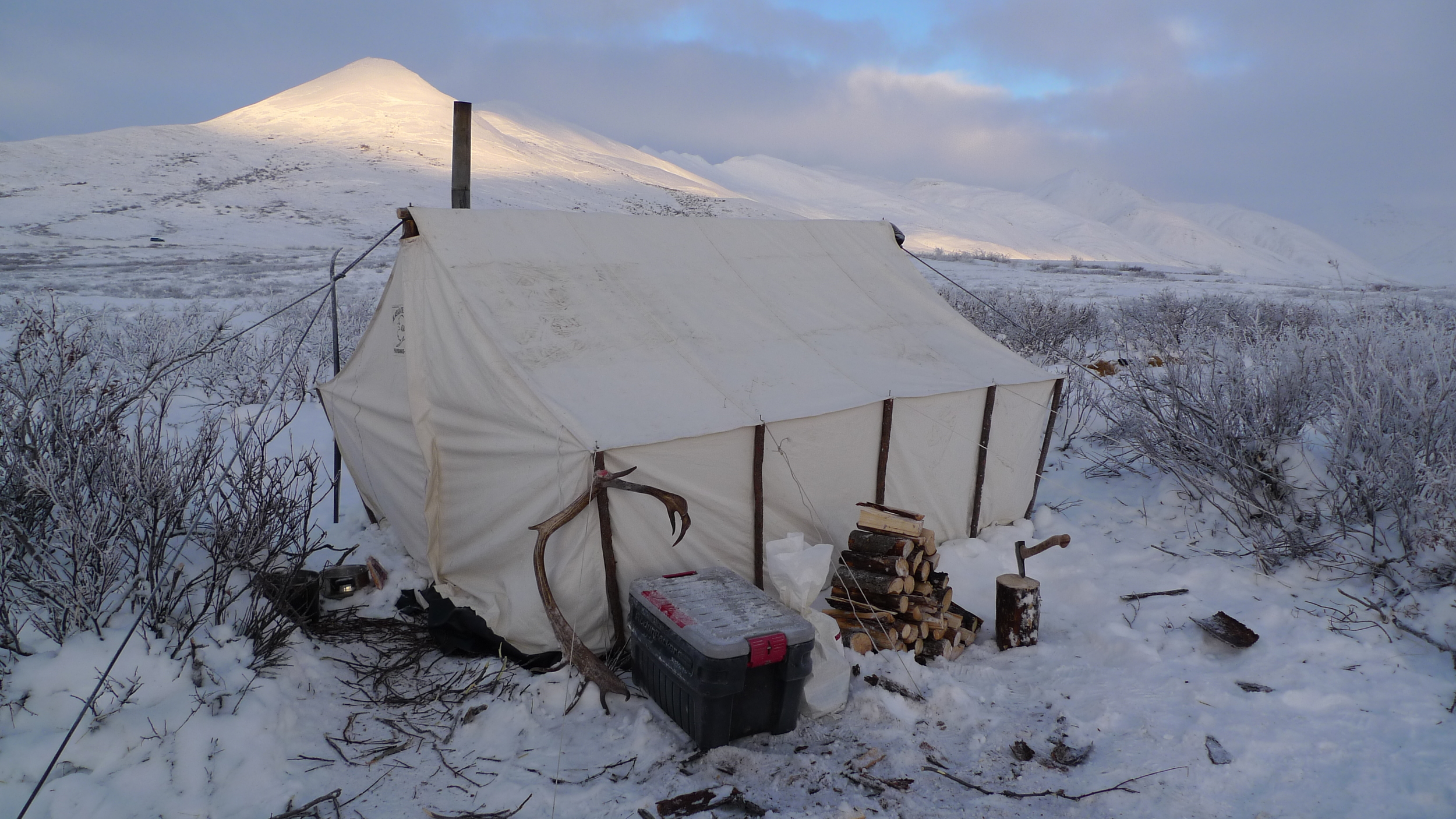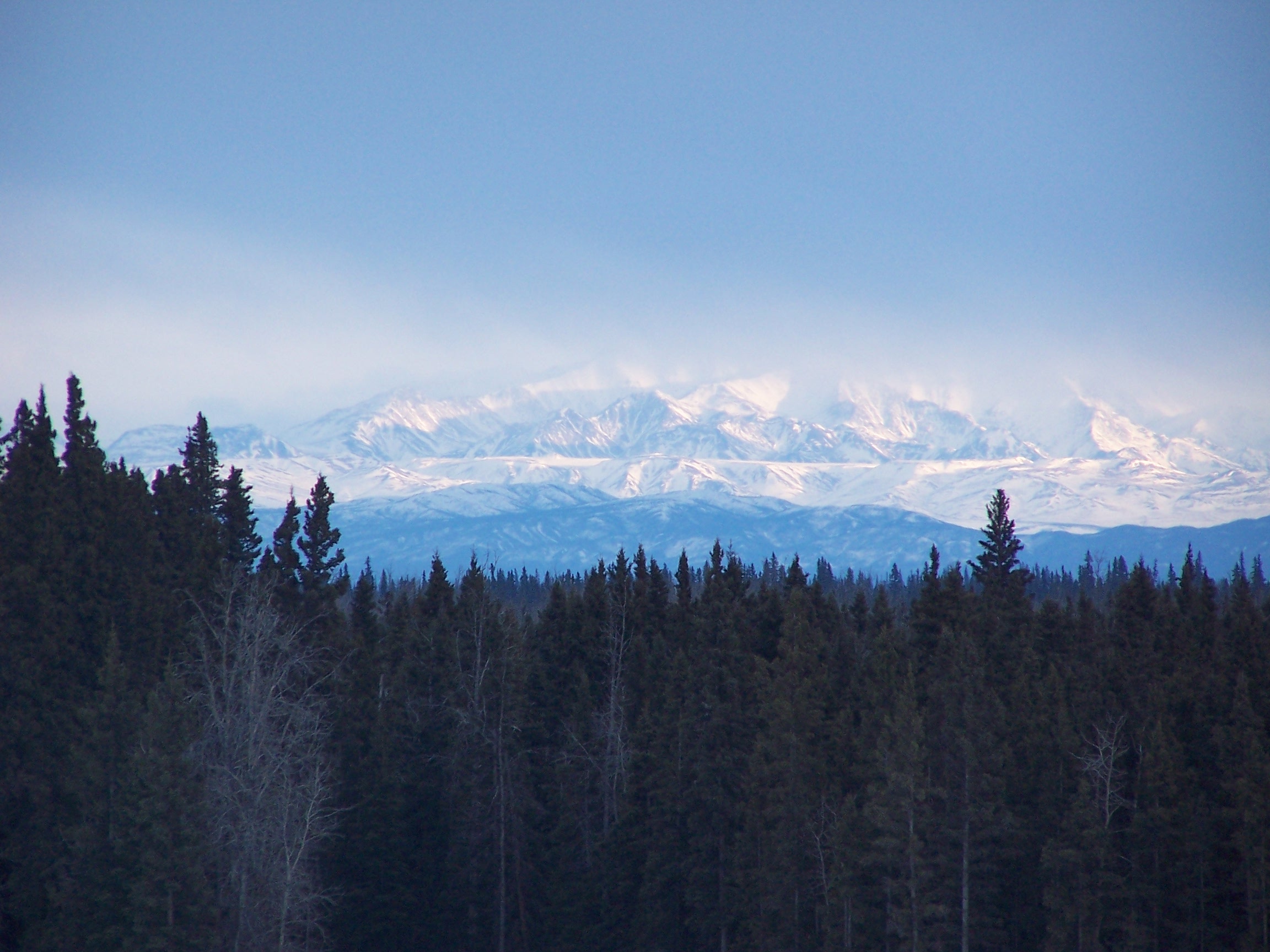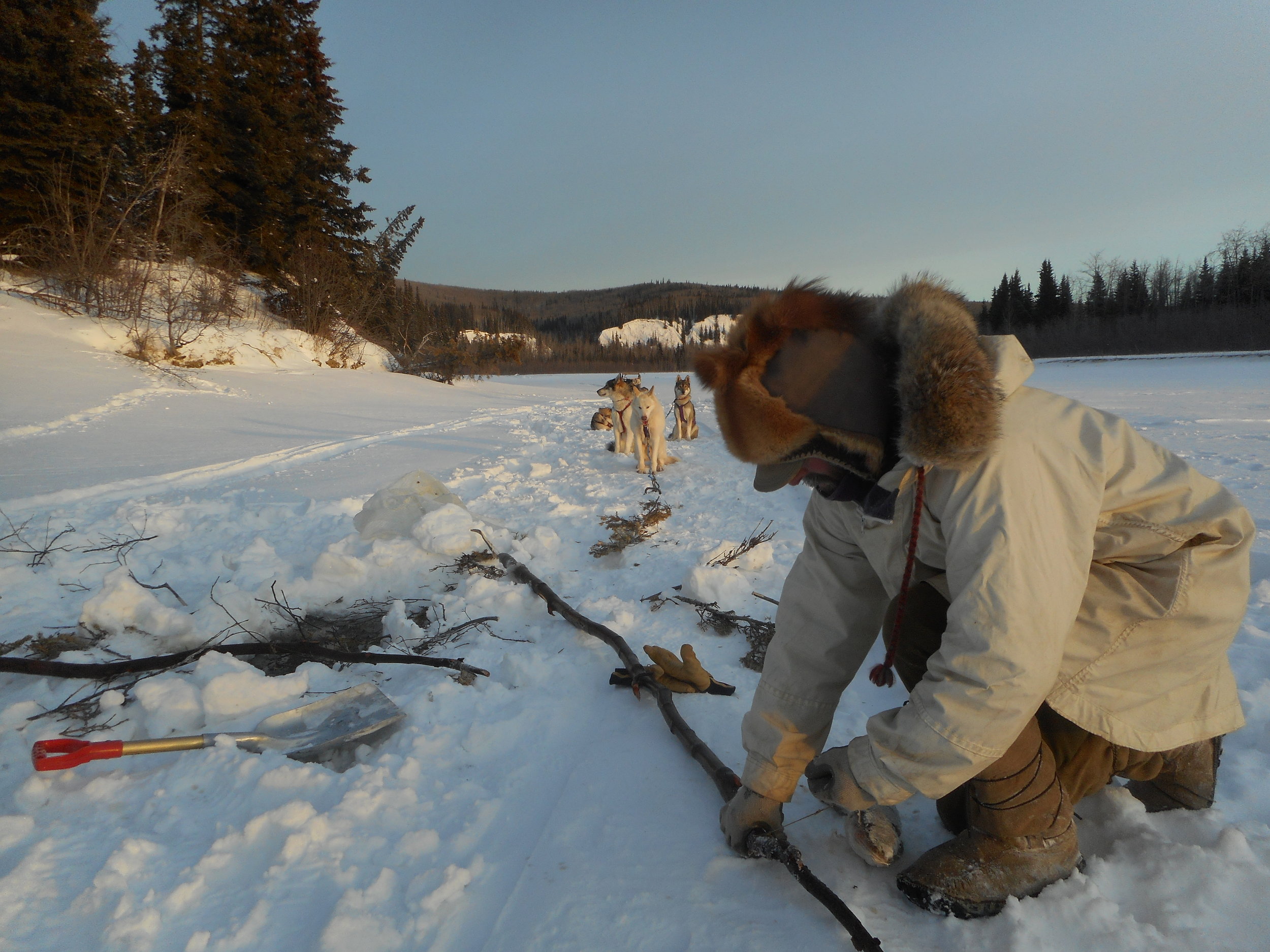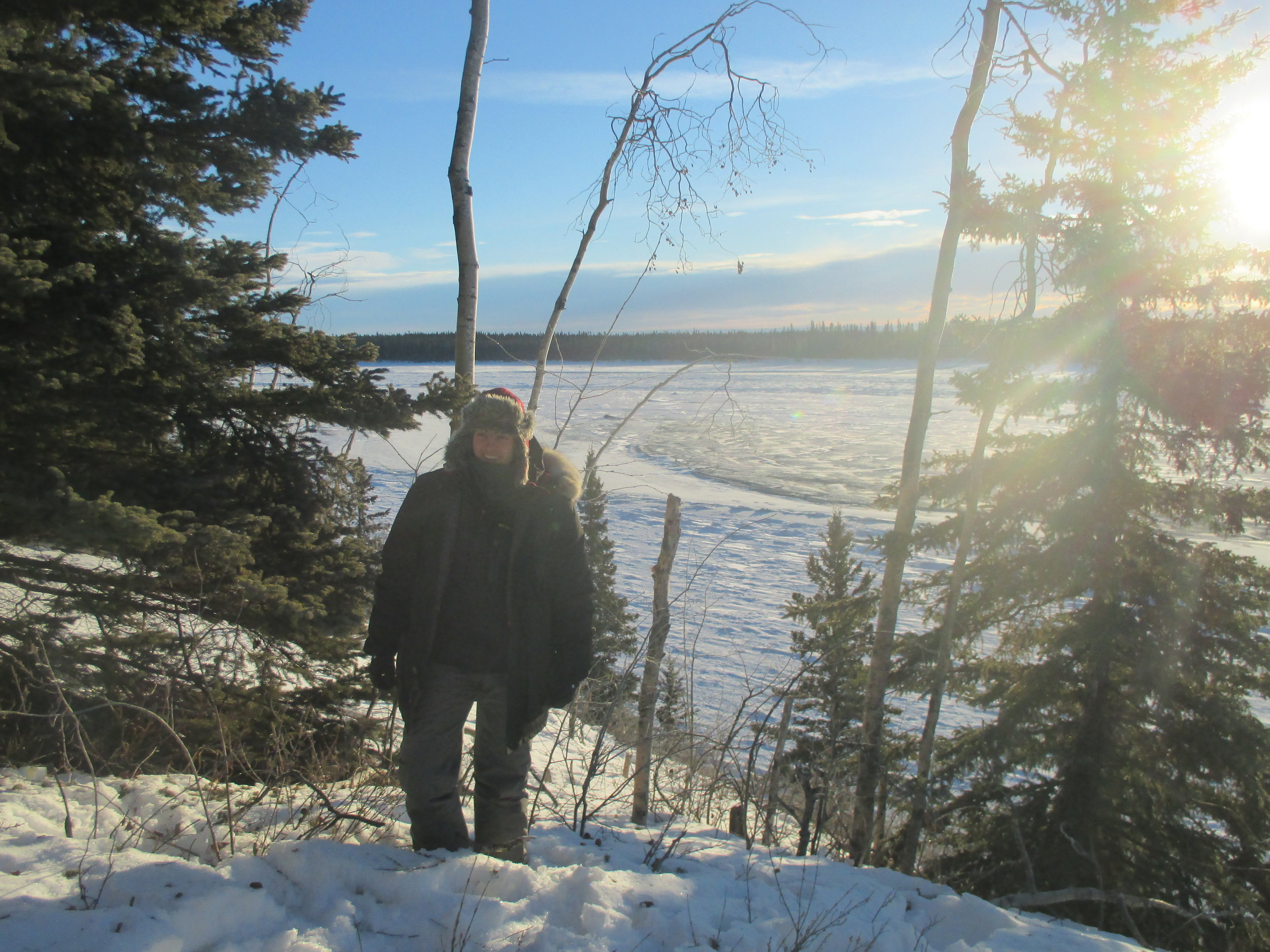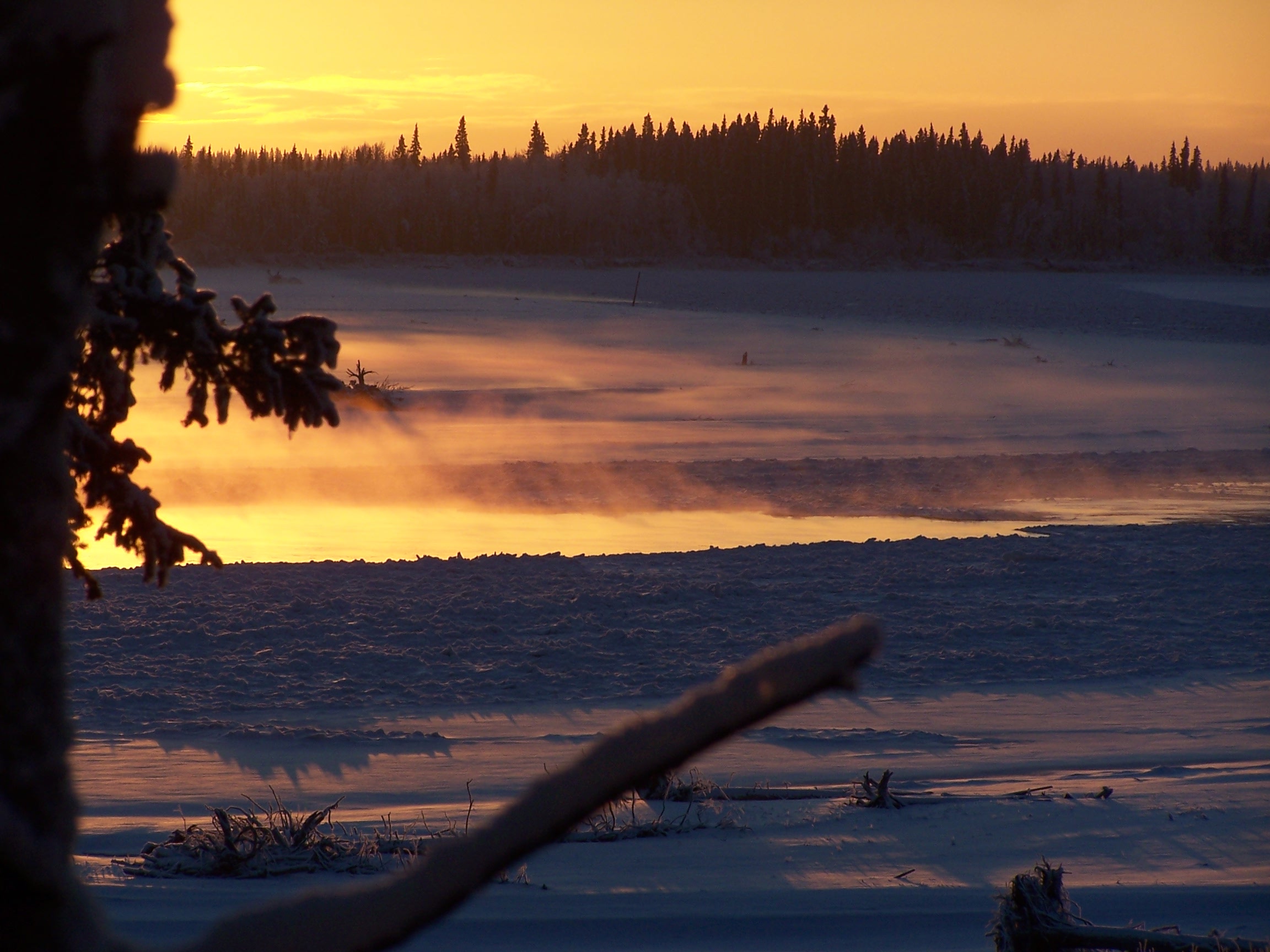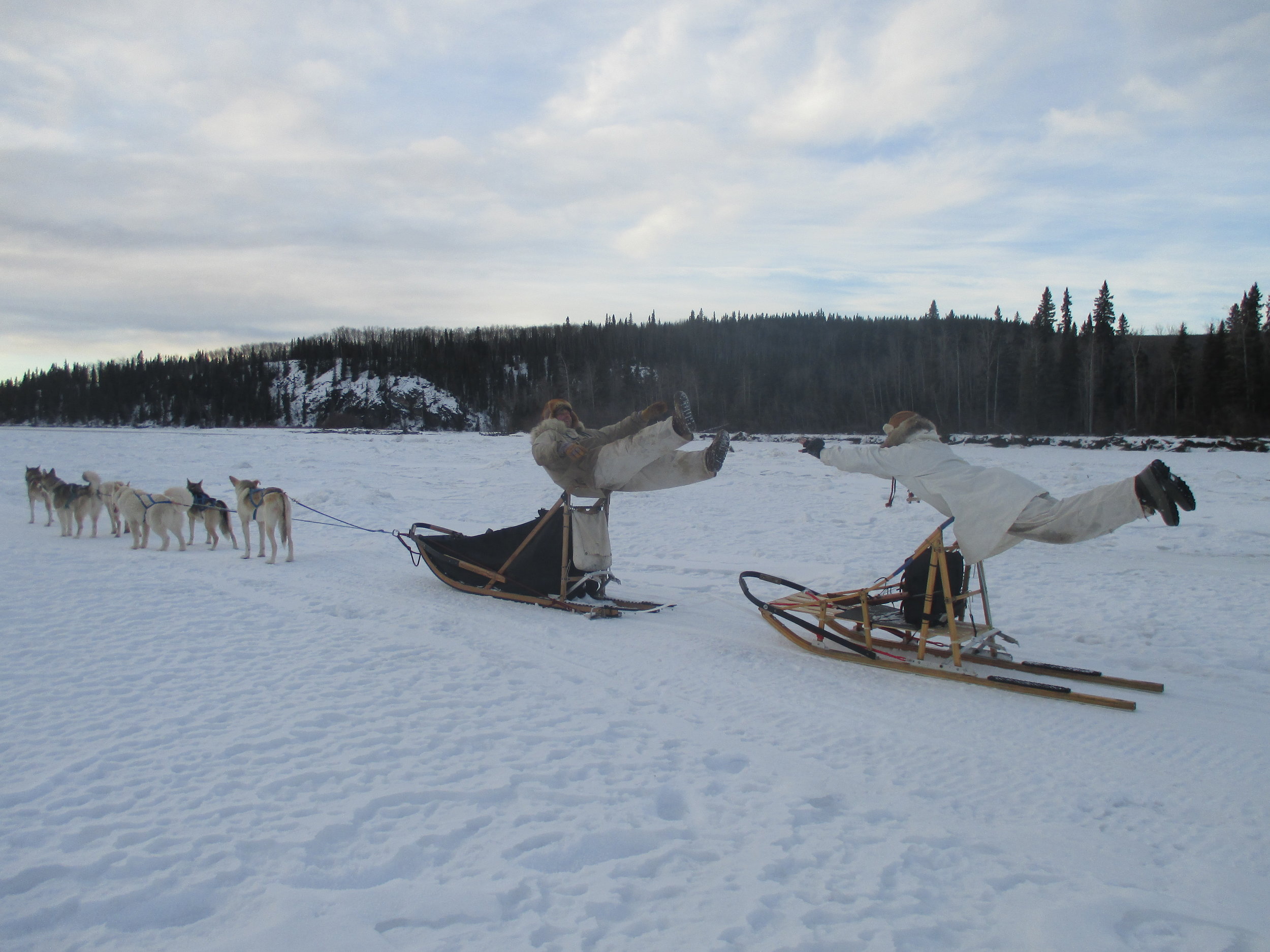 Comfortable Camping
At the end of the day we'll rest in wilderness luxury. Spruce poles are cut, boughs are gathered, and we hang home-made canvas wall tents, heated with home-made woodstoves.
Relax in the warm tent as we prepare a decadent and nutritious meal. Everything tastes better outside!
Tanana River Homestead
Take a break from the modern world at our totally handmade Tanana River homestead. Guests stay in our "Sunlodge" cabin, eat in our "Denali Pink" cooktent and enjoy the wilderness setting overlooking the Alaska Range, Denali, and the largest tributary of the Yukon River.