Snowshoe Tour
Alaskans know- the secret to having fun and being warm outside is moving your body! This introductory snowshoe tour is designed to get you up and going, enjoying the winter wonderland of Alaska's interior wetlands.
The Experience
Your tour begins in our cabin where we'll make sure you're appropriately dressed to stay warm and comfortable. We make all of our snowshoes by hand from wood, cordage and rawhide. We will go over different types of snowshoes and share the process of making them with you. Your guide will cover snowshoeing basics, fit you to a pair of snowshoes, and lead the way through our network of winter trails. We will explore a snow-frosted boreal forest, icy winding creek, and wide open lowland bog. If you want, you can blaze your own trail. If conditions permit, we'll have warm drinks and snack by a cozy fire on a bed of spruce boughs. The feeling of powerful vitality and endless possibility that accompany making your own trail through miles of pristine snow cannot be explained, you've got to try it! We are happy to combine snowshoe tours with mushing tours when possible.
The Details
This is an active exploration! Guests should be in reasonable physical fitness and able to walk for 30 minutes and get up if they fall in the snow. Guests must provide their own wool socks and reasonably warm winter boots. We can supplement boots with toe warmers, gators and in some cases Neos overshoes. If you are wondering if this is the right tour for you- ask us!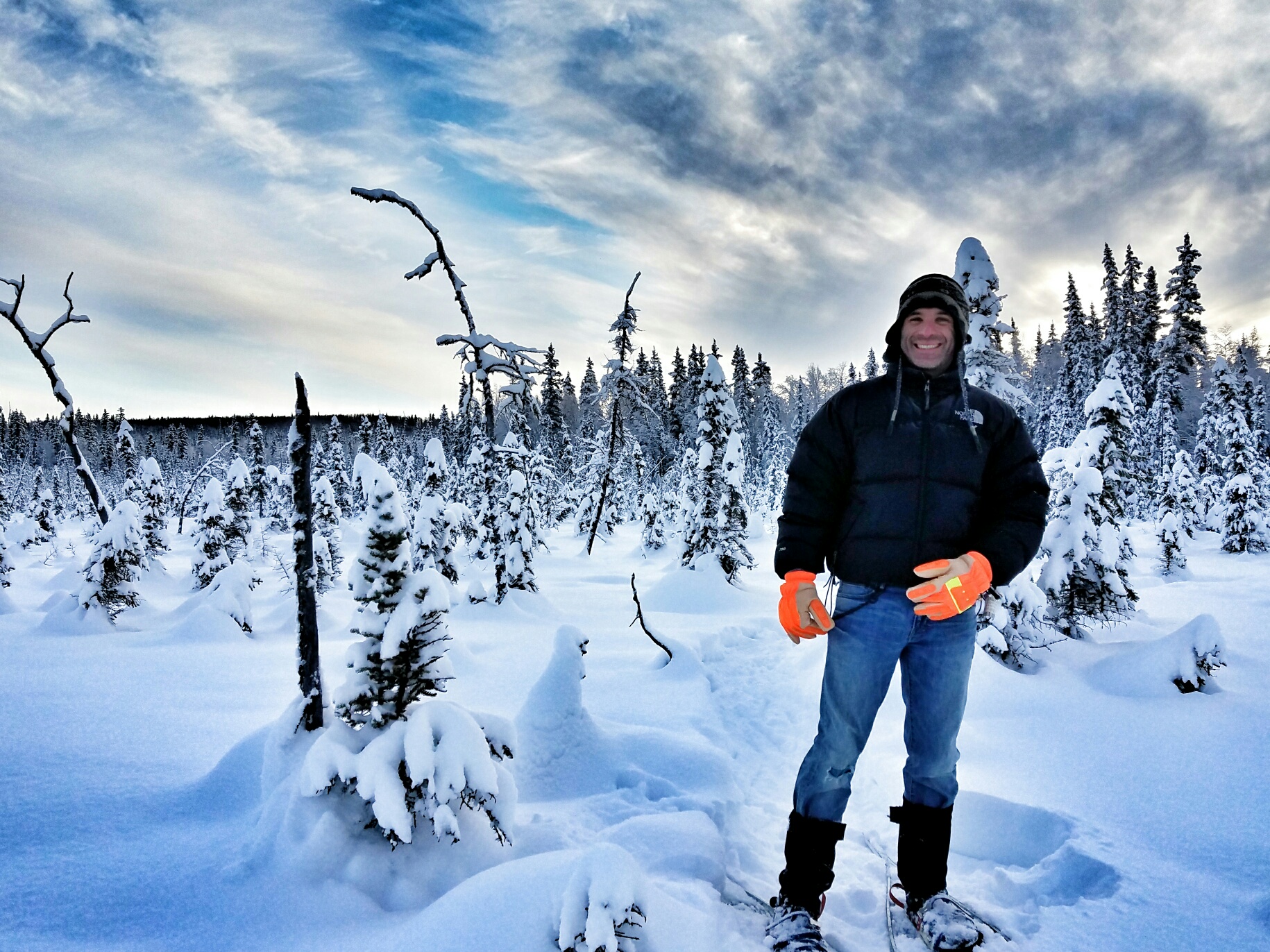 DURATION: 2 hours.
WHEN: By appointment, November 15-April 1. Please call as far in advance as possible to schedule as trips fill up!
WHERE: 2240 Railroad Drive in Fairbanks, AK
COST: $60/person. $50/person if booked in addition to a dogsled ride. Includes gear, guiding, hot drinks and snacks.
BOOK NOW! Call Jenna or David at 248 568 0345 or email us at borealjourneysak@gmail.com. Once you have confirmed a date and time with us, we ask that you pay 50% of the cost of your tour as a reservation fee using paypal button below to finalize the reservation. Please confirm the date with us before paying. Reservation fees are fully refundable if you cancel at least two weeks prior to the date of your trip.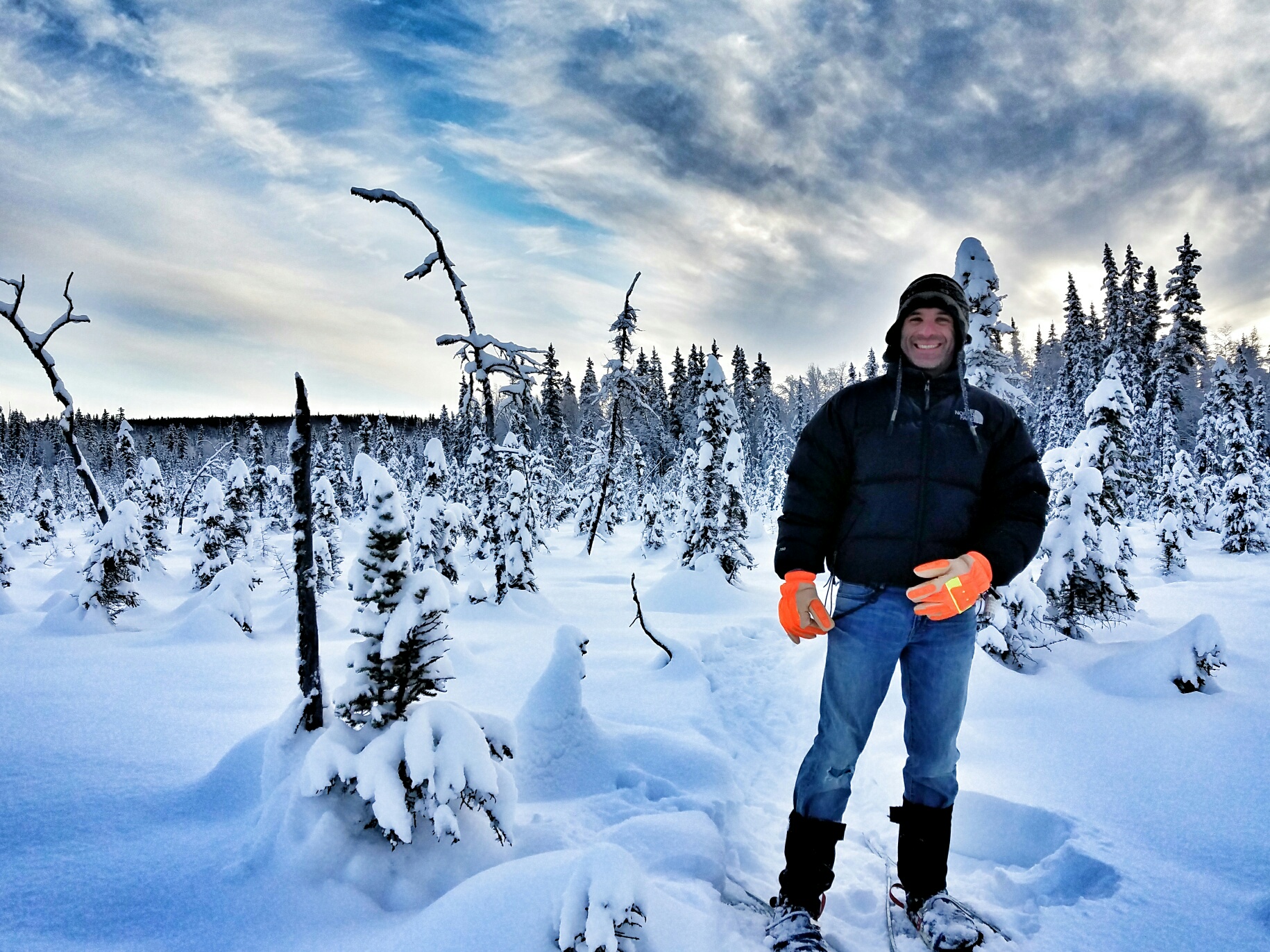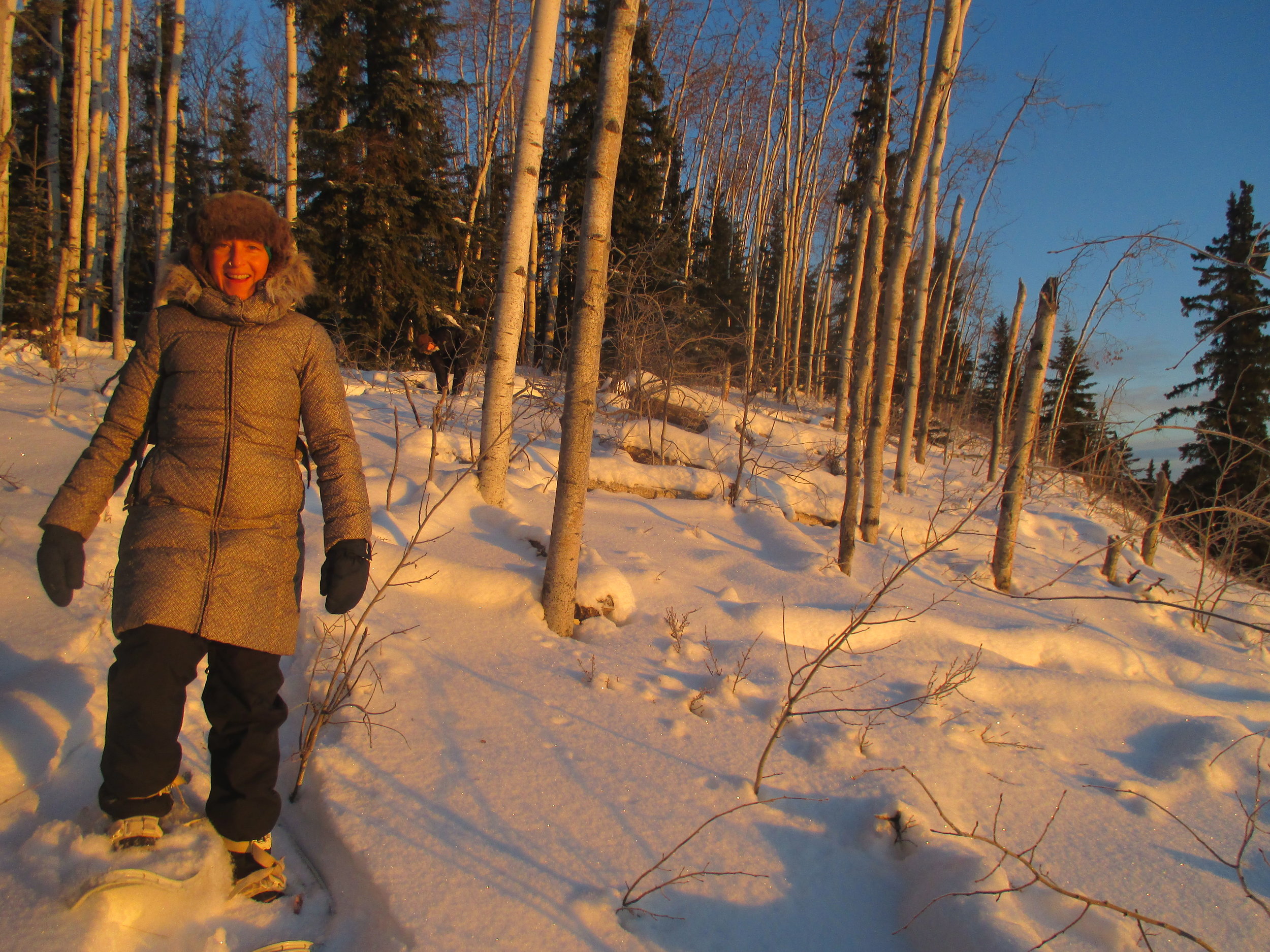 What our guests have said: