Summer
Want to see what everything looks like under the snow? As winter relaxes its grip our home is rapidly transformed into the "land of the midnight sun." We spend the summer fishing for salmon, whitefish, sheefish, burbot and pike, picking berries and exploring the river by boat and on foot. The dogs join in the fun, getting their daily exercise on their very own island and savor fresh fish meals. The ample daylight leaves lots of time for building projects and a feeling of limitless potential. We offer custom excursions and a summer camp that lets you join the fun!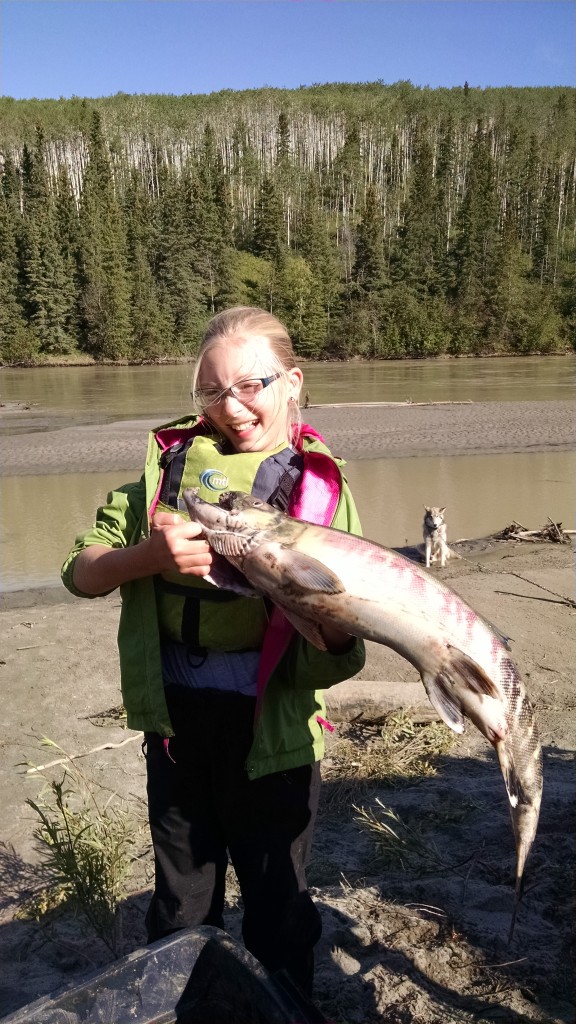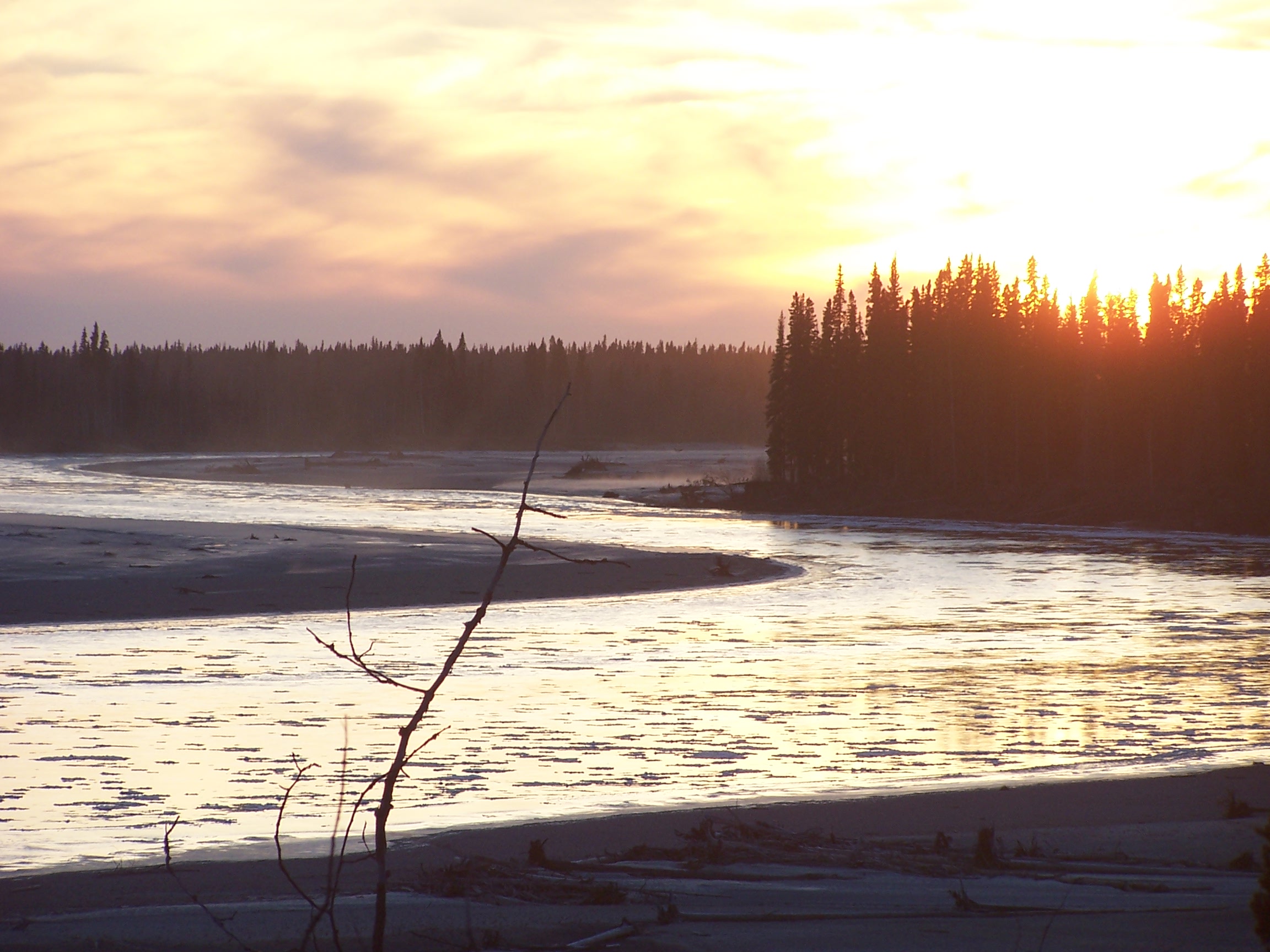 Weekend on the River Summer Camp
Boreal Journeys partners with a local Fairbanks non-profit, The Folk School to offer an awesome 3 day 2 night all-ages summer program called "A week on the river". Full program information is available on the Folk School's website: https://thefolkschoolfairbanks.org/programs/weekend-on-the-river/
The Details
Weekend on the River is a multi-generational dynamic living-learning educational exchange focused on connecting participants to the river environment and summer season. Together we'll learn about river's wealth of fish by from cutting, drying, cooking, and making art with them. We'll gather raw natural materials like willow and spruce and transform them into practical items. There will be time set aside each day to explore beyond camp, gathering wild edibles and building materials, tracking animals, and enjoying the setting. At night we'll cook on fires, relax, and enjoy evening programs.
The Classroom

"Tanana" means trail river. It is the main drainage of our watershed, and the biggest tributary of the Yukon, capturing the Chena, Delta, Salcha, Tolovana, Kantishna, Nenana, and many other rivers and streams. It is a rich place, supporting an array of wildlife such as moose, beaver, river otters, rabbits, mink, marten, wolves, coyotes, foxes, bears and more. It is a major migratory corridor for birds as well, including bald eagles, peregrine falcons, bohemian waxwings, magpies, songbirds and more. Of course, it is full of all kinds of fish such as whitefish, pike, burbot, suckers, coho (silver), chum (dog), and chinook (king) salmon, and more. The banks, bluffs, and adjacent areas are covered by everything from birch forest to black spruce bog, willow bars to alder thickets. Berry pickers can find blueberries, raspberries, nangoonberries, cloudberries, lowbush cranberries, highbush cranberries, juniper and even Saskatoon. In the summer the river's gravel bars and gentle breezes provide relief from mosquitos. The Tanana is a dynamic and exciting classroom.
Activities

At Week on the River we offer a wide range of activities potentially including:
Skills:
Fishing with nets, fyke net, set lines and tin cans

Canoeing and lining instruction

Knife sharpening

Knot tying

Making friction fires

Fish cutting- lots and lots of ways

Animal tracking

Harvesting wild edible plants

Net mending and making
Arts:
Willow and birch bark basketry

Making wooden canoe paddles

Creating fish prints

Making primitive fishing lures with antler

Making tin can fishing reels and practicing using them with a derby competition

Constructinga mud oven

Making caviar and other treats from wild foods

Making dream catchers

Tanning fish skins

Carving spoons, bowls, and more

Primitive pottery
Logistics
Participants are responsible for supplying their own food (with luck there will be plenty of fish to supplement) and camping gear. We will have additional tents, kitchen area, outhouses and drinking water on-site.
DURATION: 3.5 days, 3 nights.
WHEN: July 18-21 2019
WHERE: Our Tanana River homestead
COST: Adult- $250. Adult + Youth- $400. Additional Youth- $175. Ages 8 and up.
BOOK NOW! https://thefolkschoolfairbanks.org/programs/weekend-on-the-river/